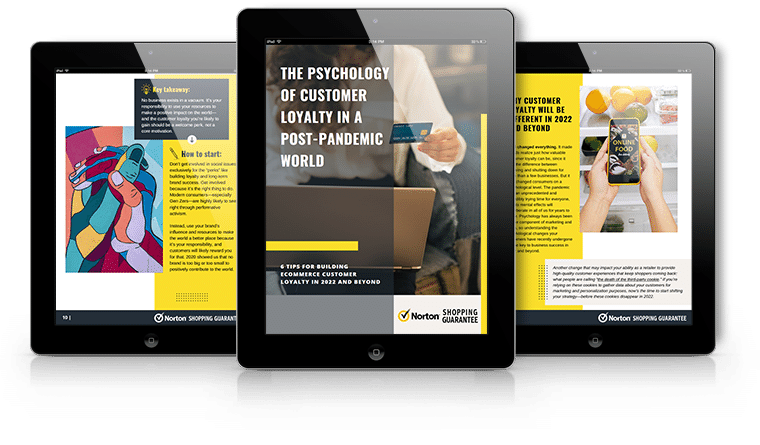 Download



The Psychology of Customer Loyalty in a Post-Pandemic World:
6 Tips for Building Ecommerce Customer Loyalty in 2022
Norton Shopping Guarantee uses the information you provide to contact you about our relevant content and products. Unsubscribe at any time. We will never share or sell your information. View our Privacy Policy.
You'll Learn:
Why customer loyalty is important

How the pandemic has influenced customer loyalty

Strategies to build consumer trust

How to align customer experience with new expectations
This eBook consists of 6 tips that help you build and retain customer loyalty in this post-pandemic world.
Customer Loyalty:
Then
Consumers who trusted your brand were likely to continue to patronize it for a lifetime, even if competitors offered lower prices or other advantages.
Customer Loyalty:
Now
Thanks to high market saturation and the ease of online shopping, the customer loyalty of the 20th century no longer exists. Now, shoppers patronize whichever brand offers them the most consistently excellent customer experience.